Send Texts Online in 5 Easy Steps
by TextPort
---
Posted: February 17, 2020
---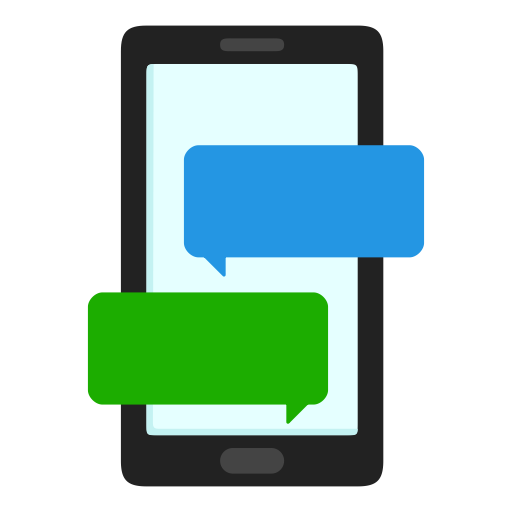 ---
Usually we send texts using a phone but there are times when it would be preferable to send text messages from a computer. In this quick tutorial, we outline how simple it is to send and receive text messages online using TextPort. Let's get to it.
Step 1
Go to TextPort.com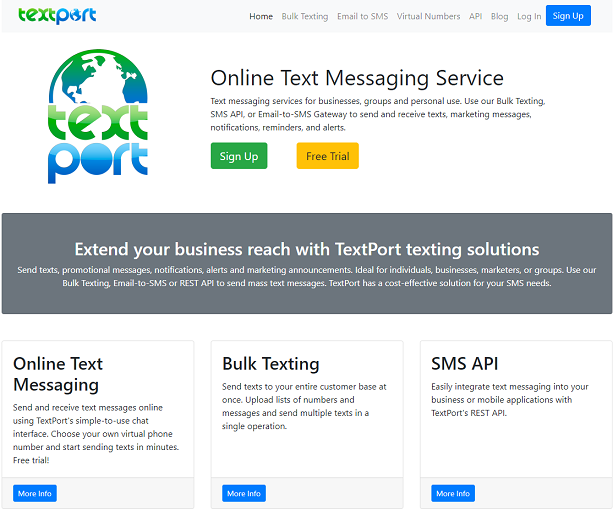 Step 2
Register an account for free. All you need is an email adddress. No need for a credit card. The email address is required for account validation.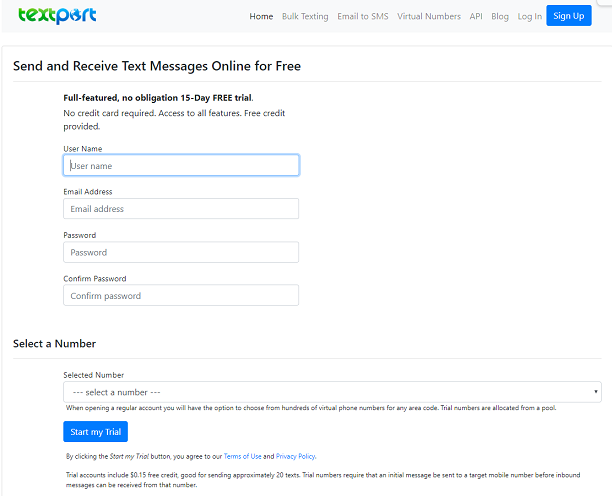 Step 3
Go to the My Messages page and enter the number of the person that you wish to send a text to.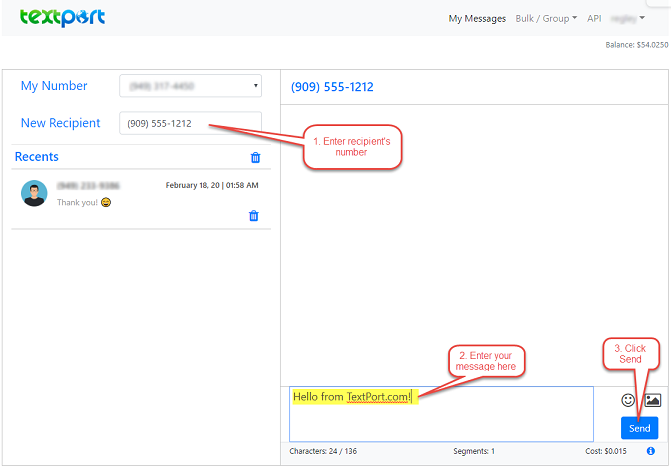 Step 4
Type your message in the area shown. You can also upload and send picture texts.

Step 5
Click Send. That's all there is to it. TextPort makes it easy to send and receive SMS and MMS online.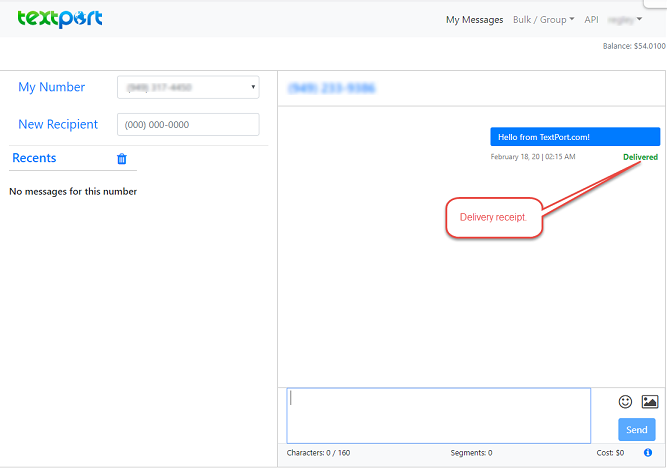 You will receive a delivery receipt when your message has been received. There you have it! A simple way to send a text message online for free.
---